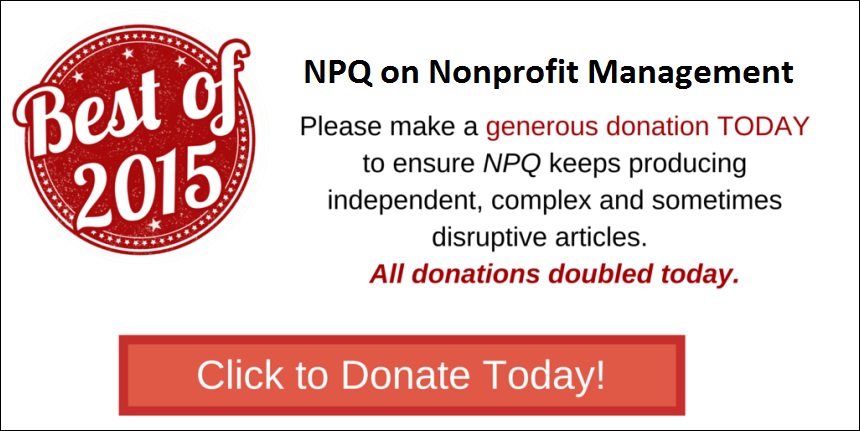 Management of nonprofits is a complex endeavor knit together by a strong vision and value set. Very little in management ought to be value- or vision-neutral, and all of it is informed by context and capacity, so we try to capture these nuances in our articles on the topic.
Sign up for our free newsletters
Subscribe to NPQ's newsletters to have our top stories delivered directly to your inbox.
By signing up, you agree to our privacy policy and terms of use, and to receive messages from NPQ and our partners.
These particular stories were first published this year, among many others from 2015 that are just as worthy. But, NPQ's archives include articles previously published that have only gained readership year over year—so if these interest you, look back!
Articles